Our Services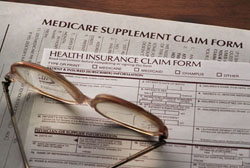 R. Stephens Financial, Inc., is an Employee Benefits Consulting and Brokerage firm. We provide service and assistance in implementing new insurance plans, renewals, processing enrollments/terminations and handling other ongoing issues.  Our primary objective is to make sure that you have the coverage that best fits your needs and goals. 
Striving to provide excellence at every level of our service is at the core of R. Stephens Financial, Inc. We are committed to providing clients with the personalized attention they need to meet their short-term and long-term financial goals. We accomplish this with these basic services on a complimentary basis:
We compare rates and products from leading insurance companies. This allows us to ensure that you have the plan that suits your needs.

We have the capabilities of providing clients with summaries on any of their benefits plans.

We are firm believers in maintaining an open line of communication with our clients. A dedicated client services manager gives your administration and employees direct access to an individual on the R. Stephens Financial staff capable of handling specific concerns.



In addition to these basic services, R. Stephens Financial offers the following specialized services on a complimentary basis:
We recommend one-on-one personal consultations for employees prior to retirement, to assist in an easy transition from their group benefit plans to individually tailored plans. This consultation includes an analysis to determine insurance that is appropriate for each individual's situation.

We provide free personal consultations for active employees.

We review the employee's existing financial goals and determine whether their current insurance plans meet those goals.